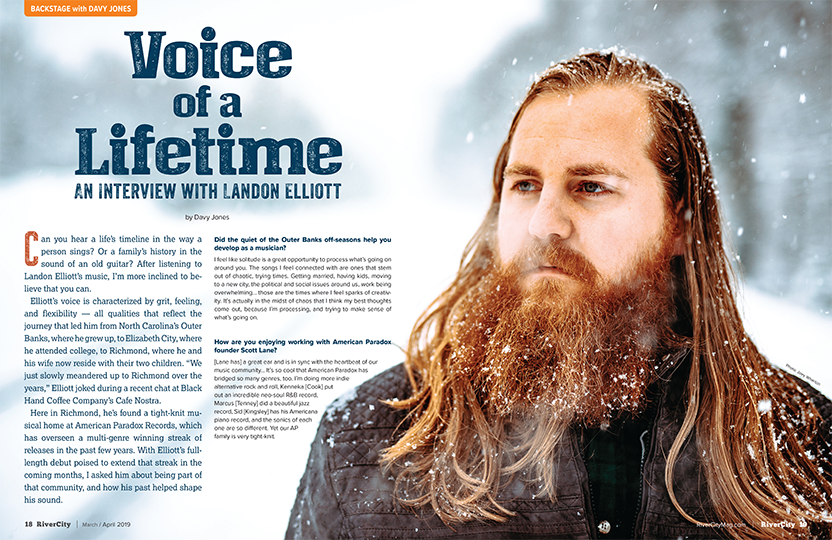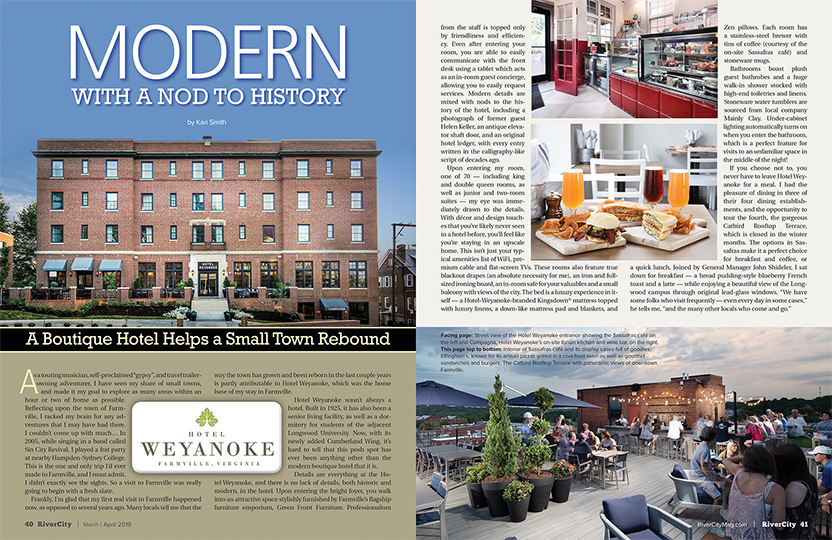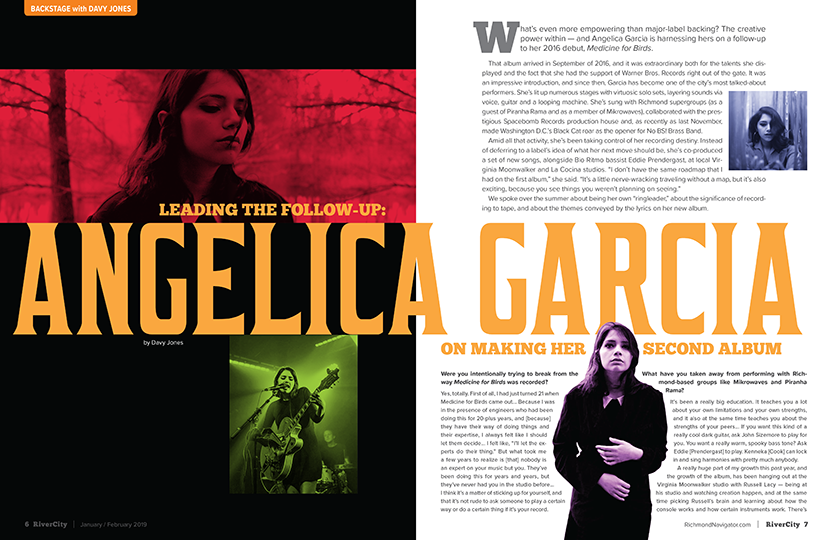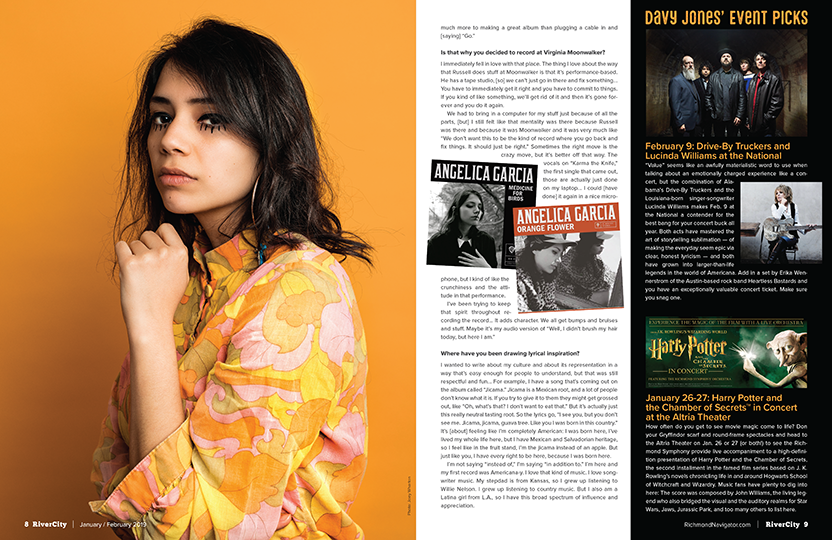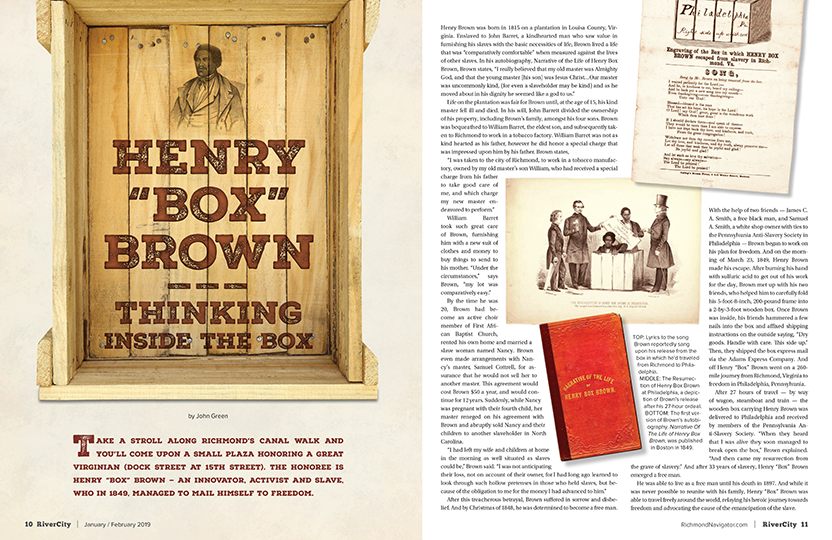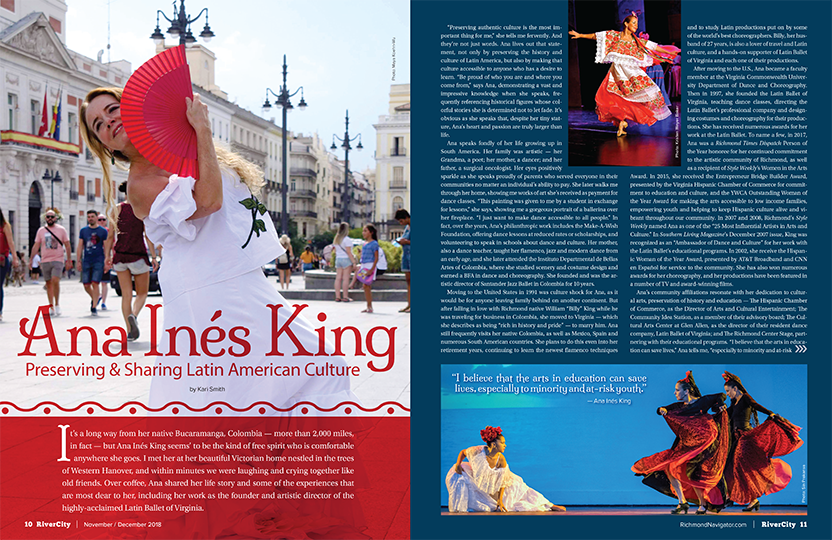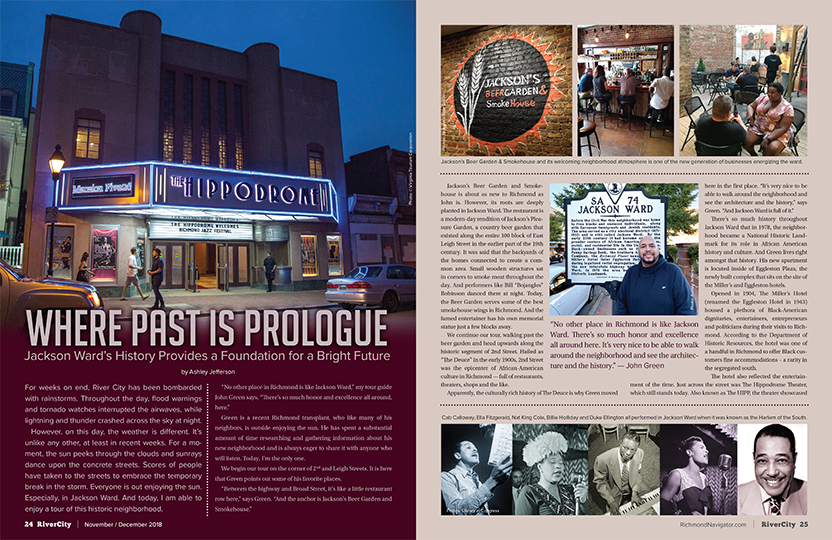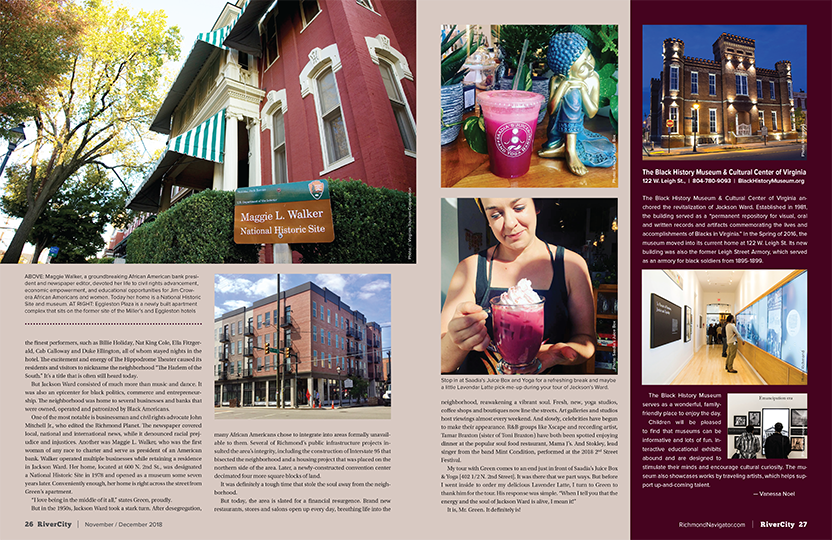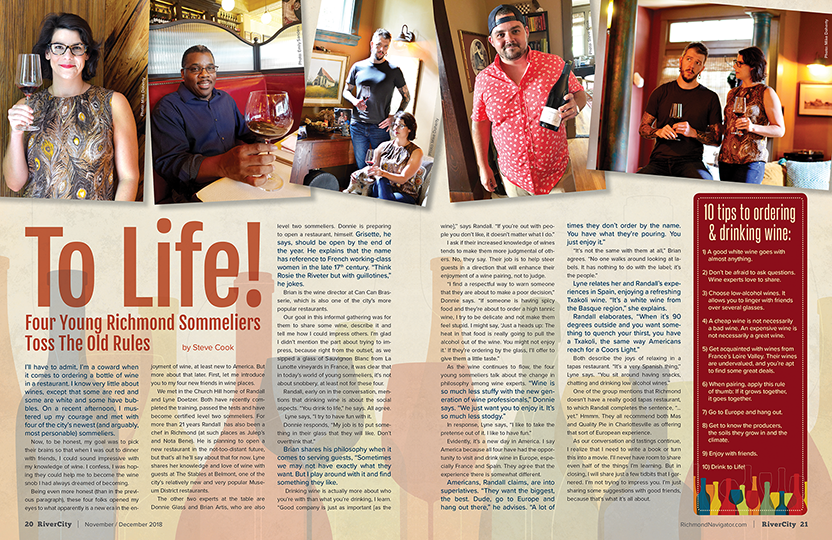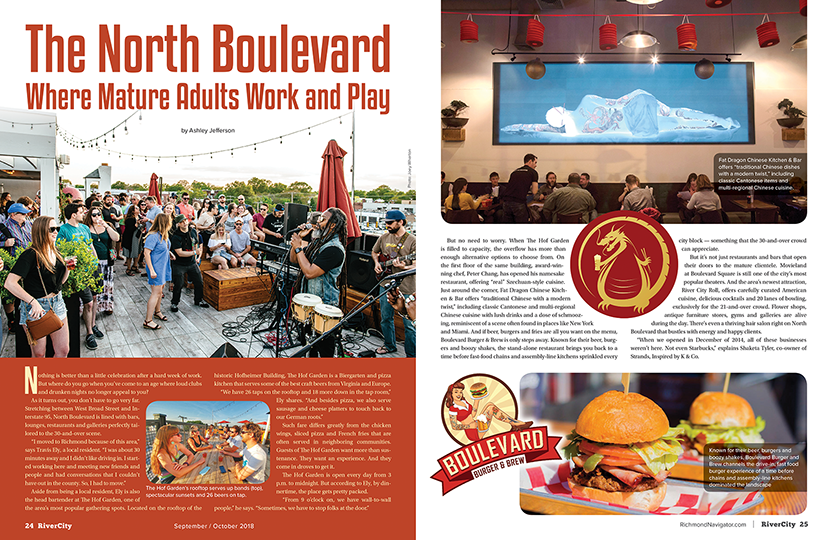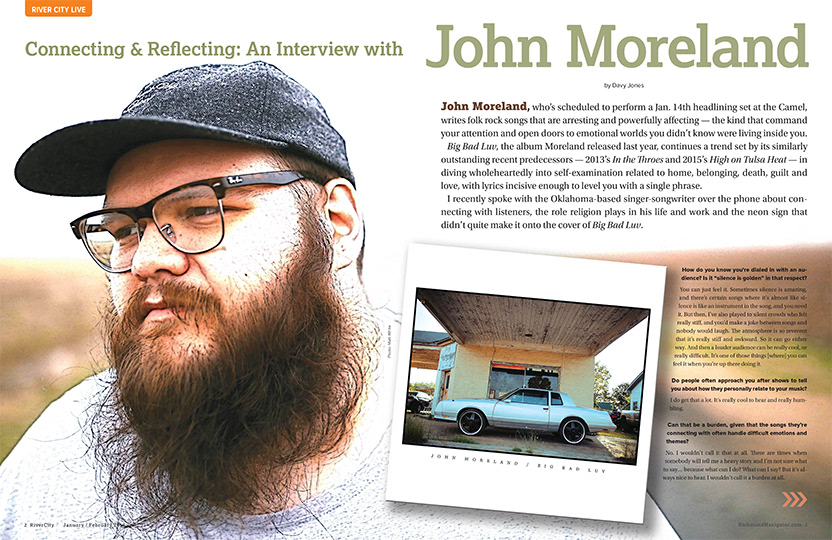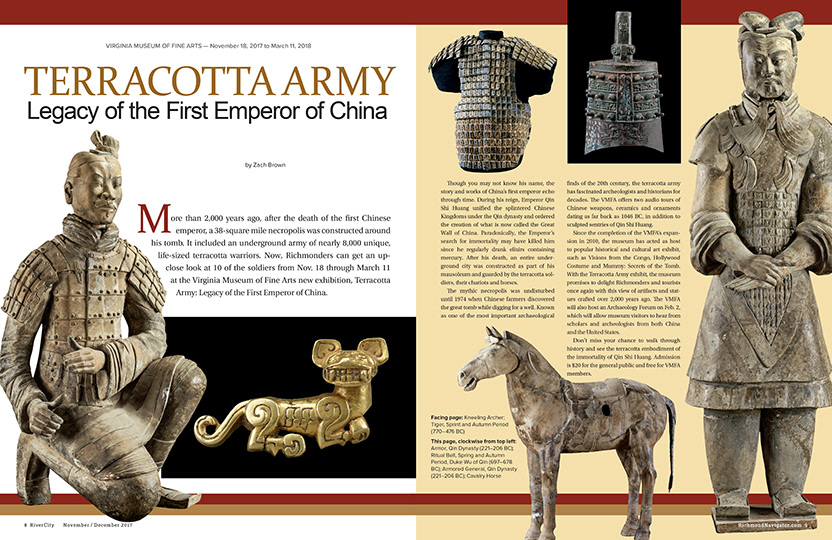 A selection of covers designed for Advertising Concepts, Inc.'s family of magazine publications —
Hanover Lifestyle
,
Chesterfield Living
,
River City
and
West End's Best
. The conspicuous empty spot in the lower left quadrant of three of the four covers is reserved for a mailing label.
River City
mails with
West End's Best
and does not require its own mailing label.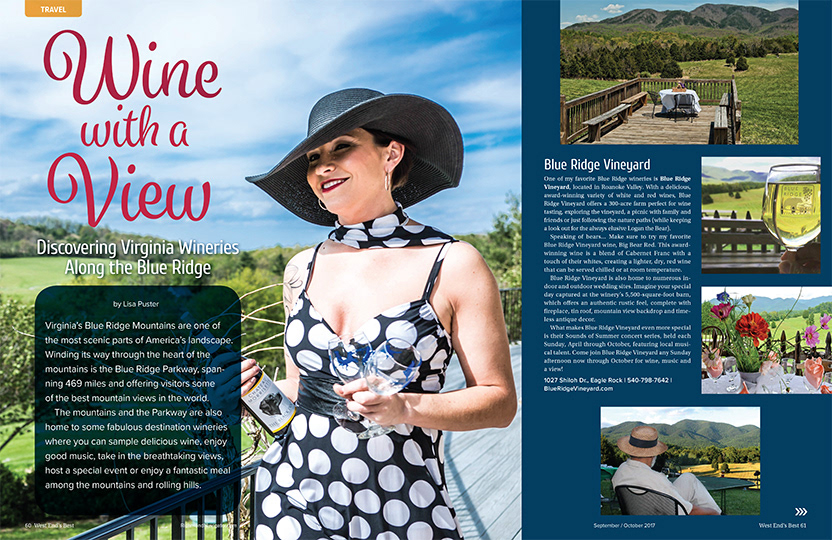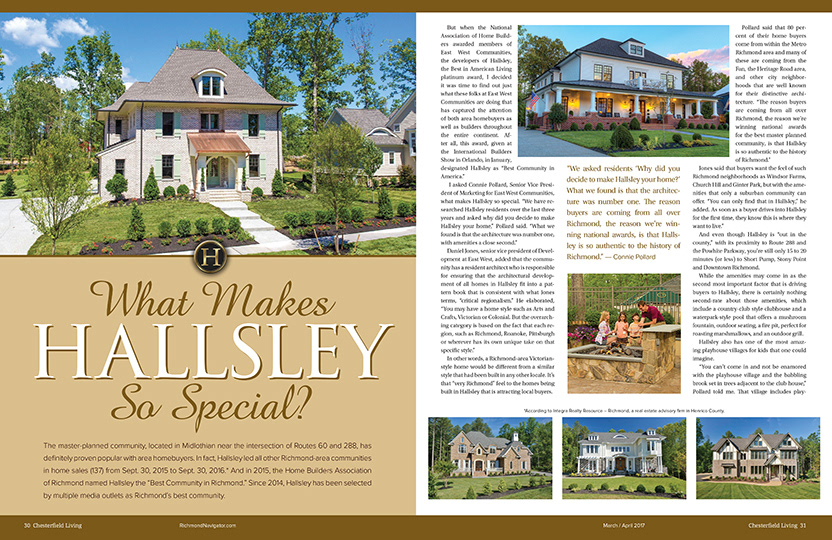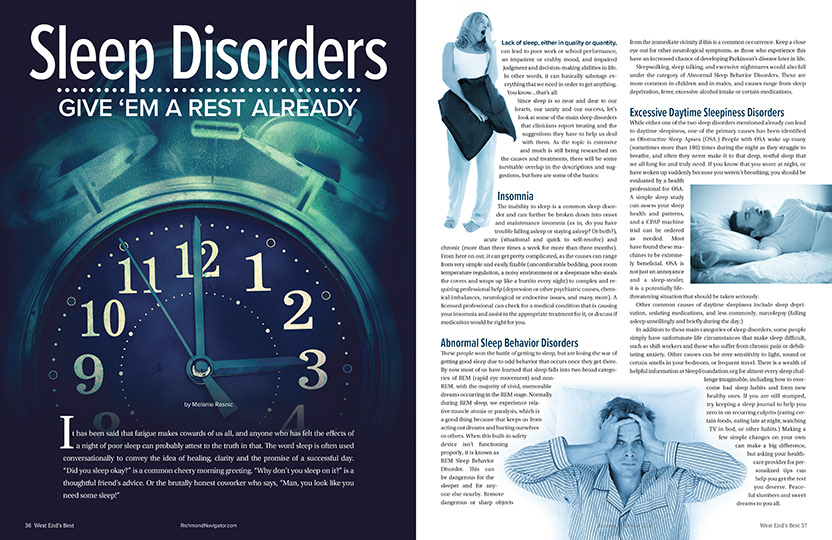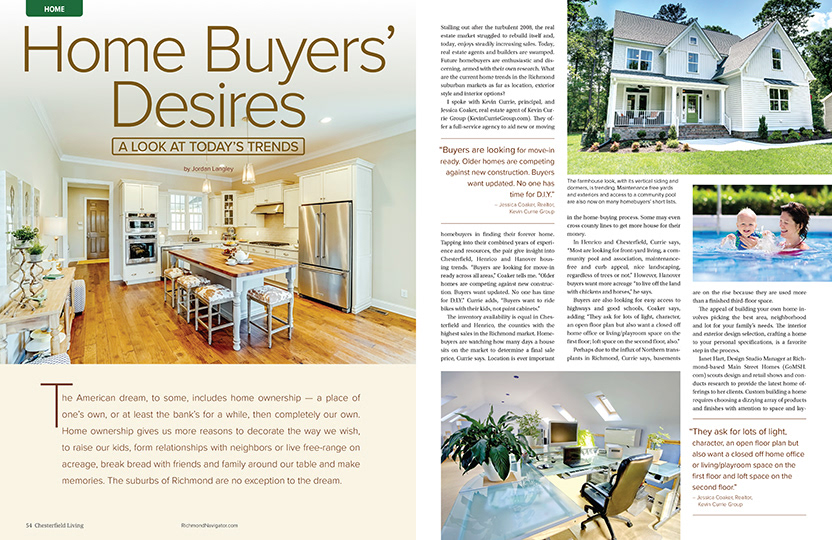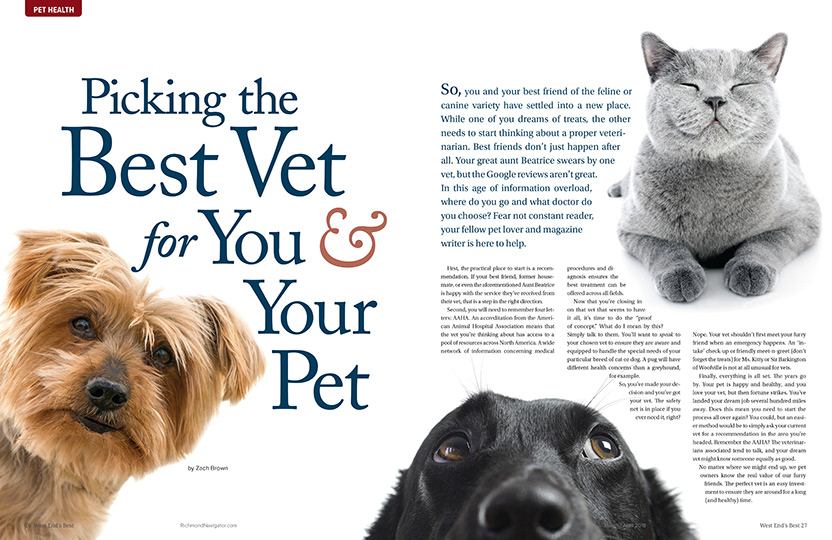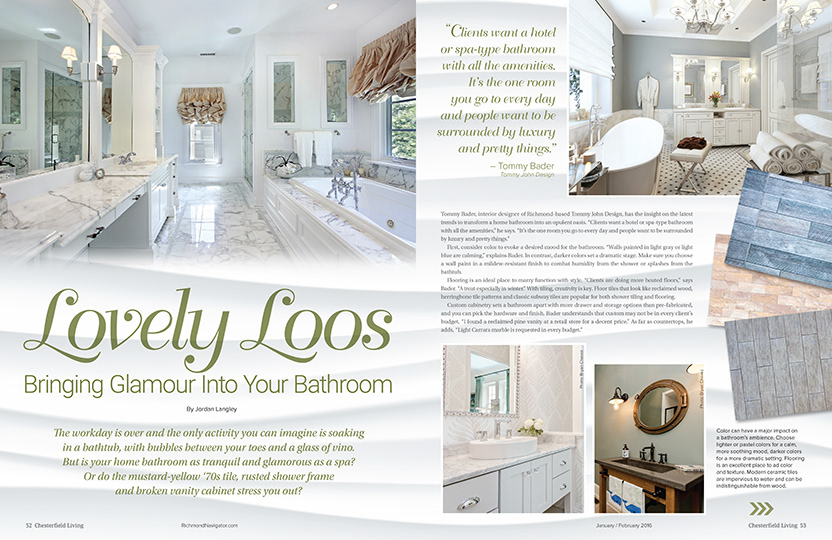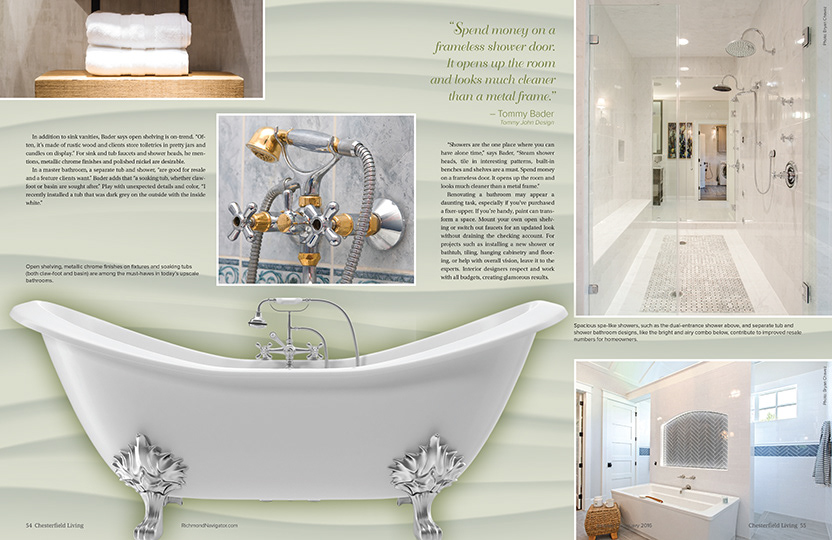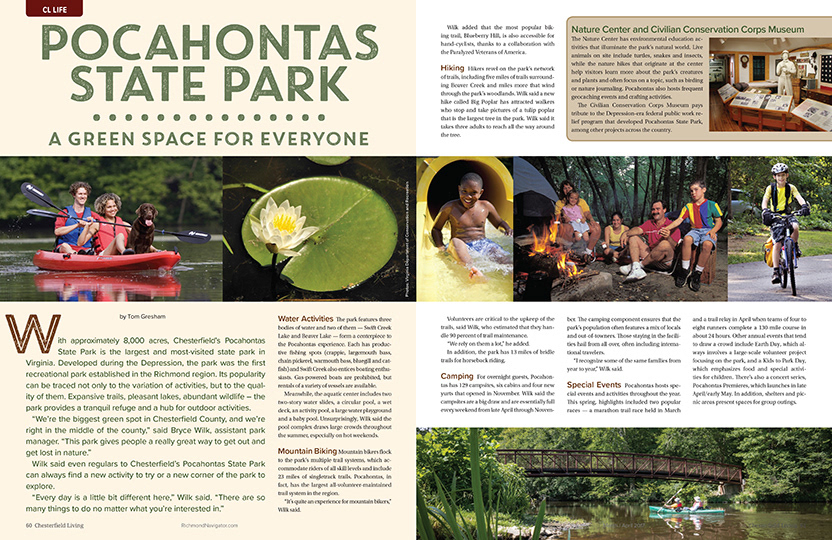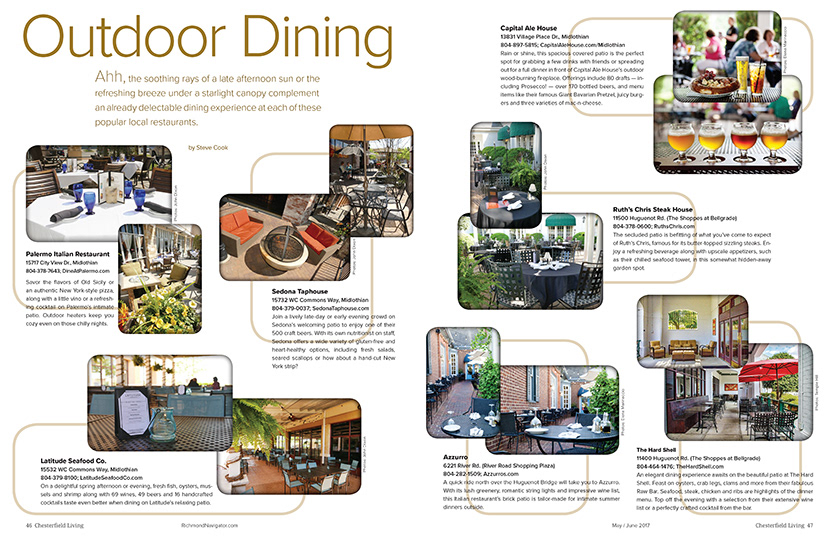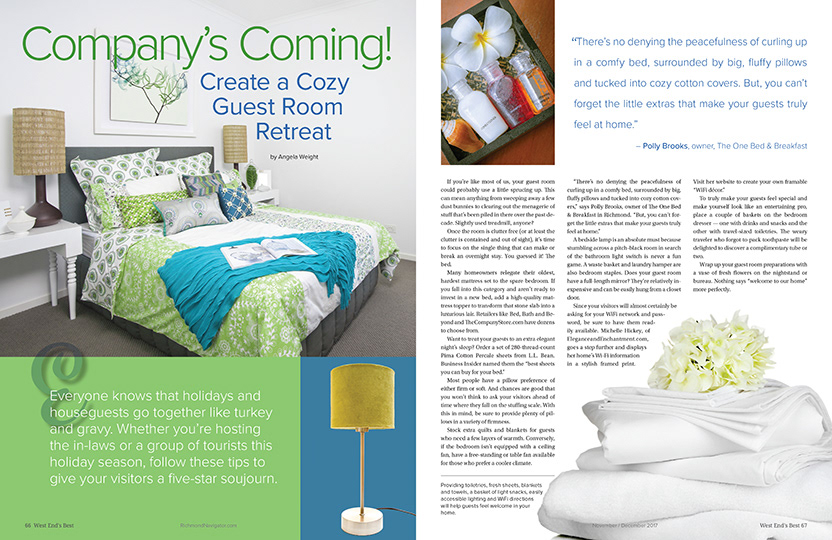 . . . . . . . . . . . . . . . 

Mock-ups of Outer Banks This Week/OneBoat's 2016 Outer Banks destination guide covers reflecting the fresh and vibrant new design I created for the upcoming season


A selection of cover designs I created over a two-year period. Of the first nine issues published, I designed the covers for eight of them. I handled the photography for the oyster cover, shot on a stainless steel prep table in my studio (a.k.a. my kitchen). It's not often you get to eat the props! The blue crab cover is a melding of three separate stock images and the place setting of the bite-size history cover is entirely a Photoshop composite image.
Following are a series of feature article
spreads created for
OuterBanksThisWeek.com Magazine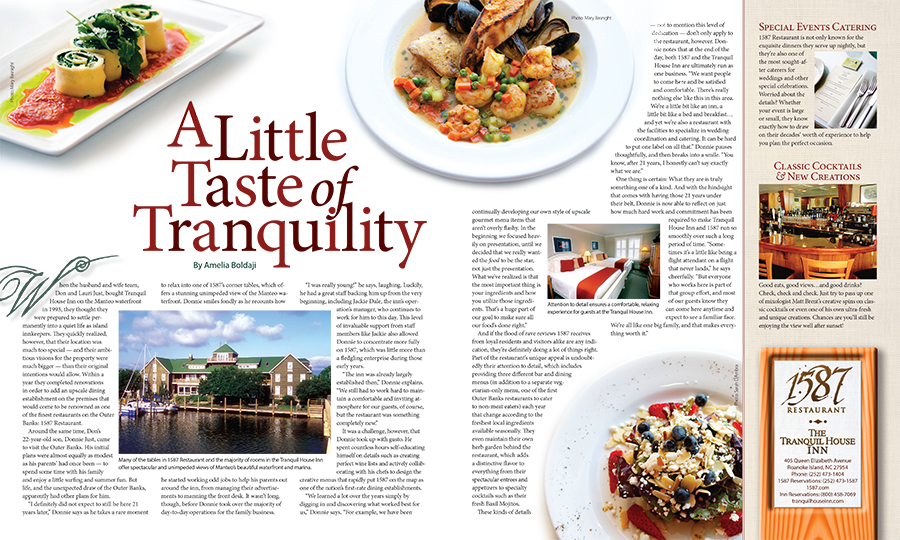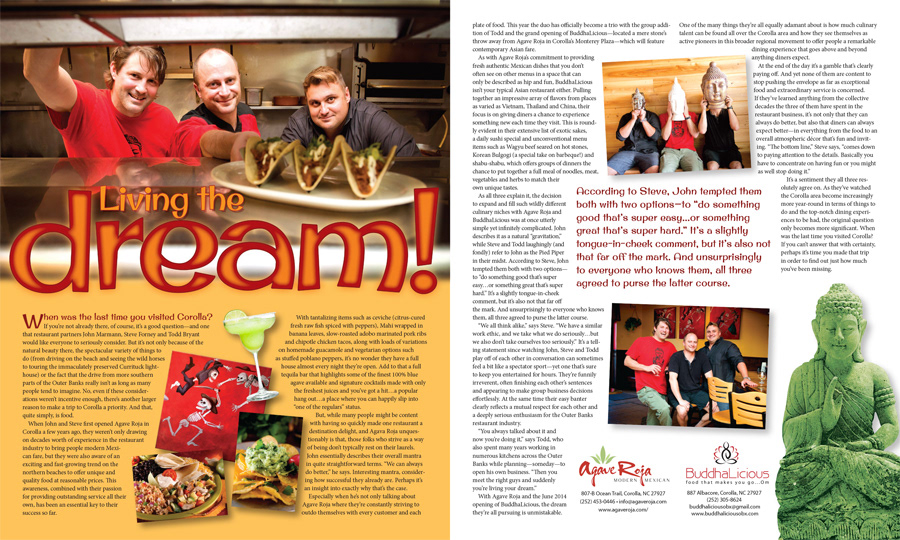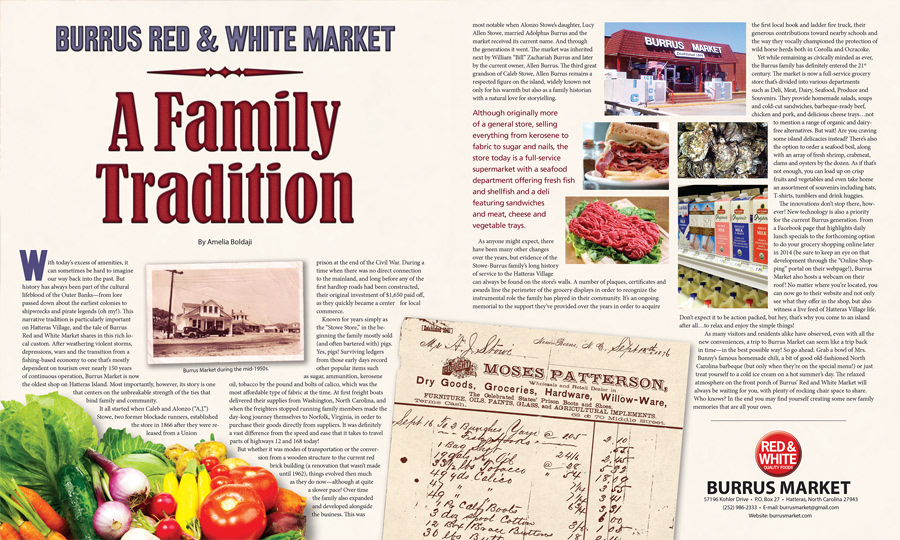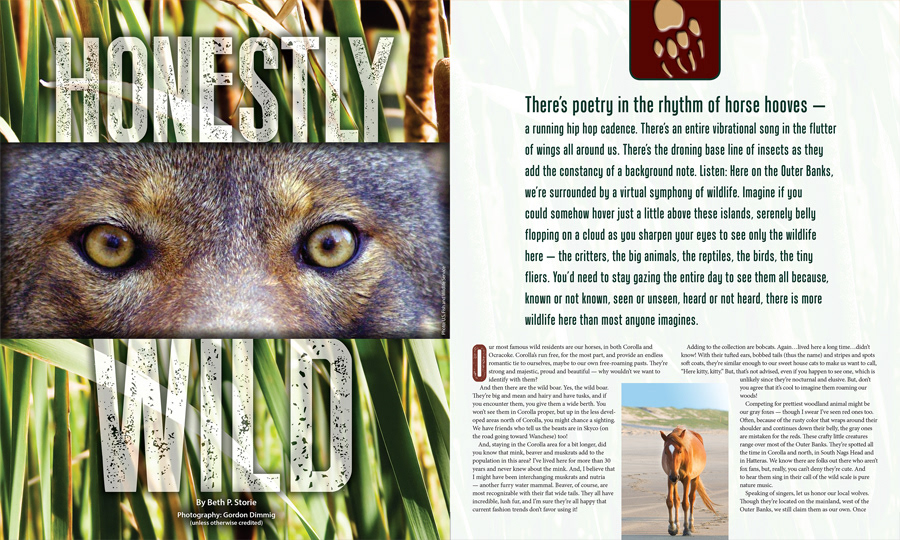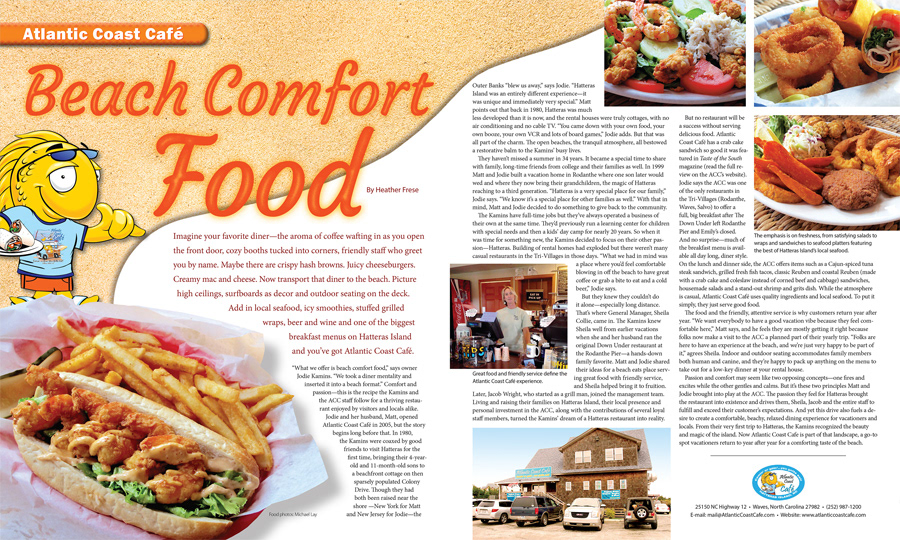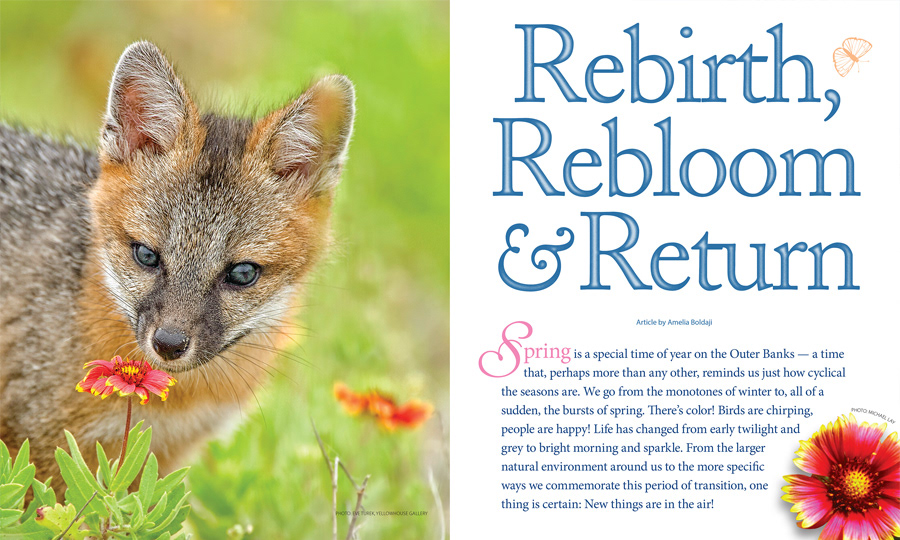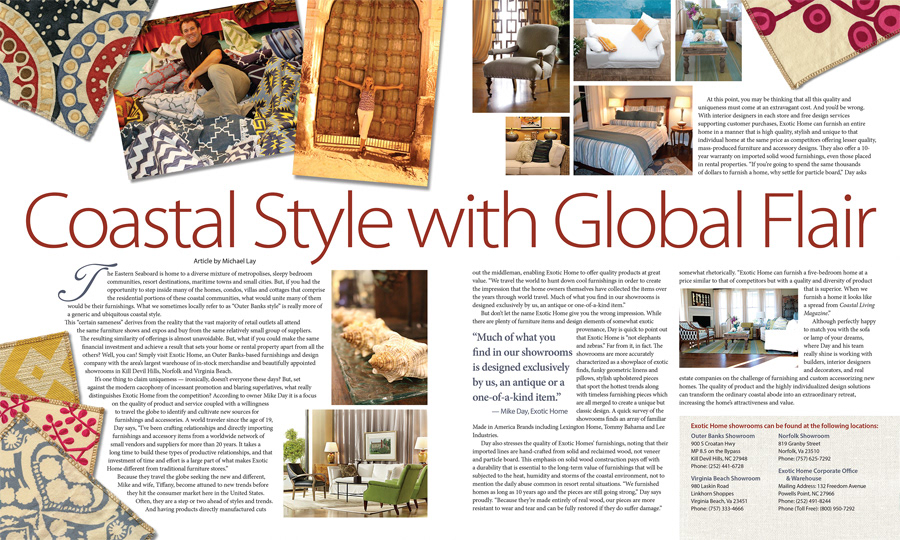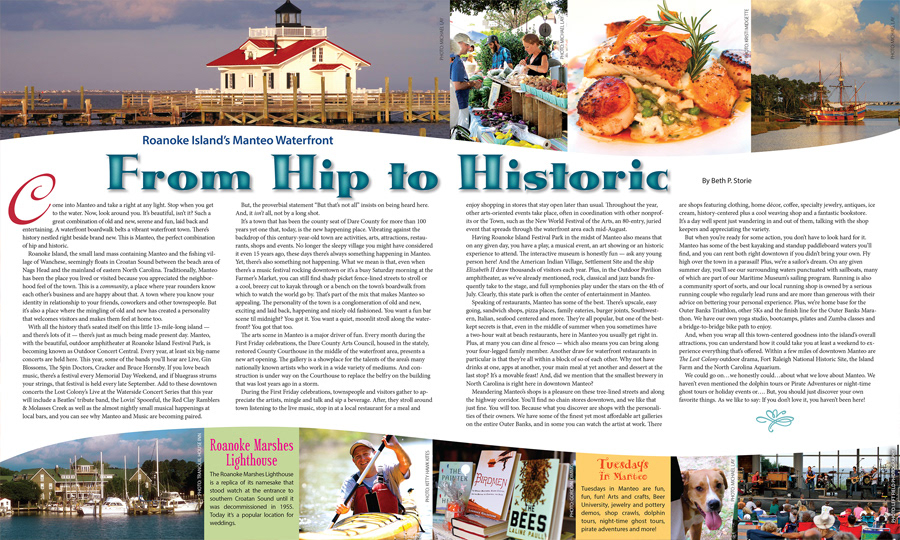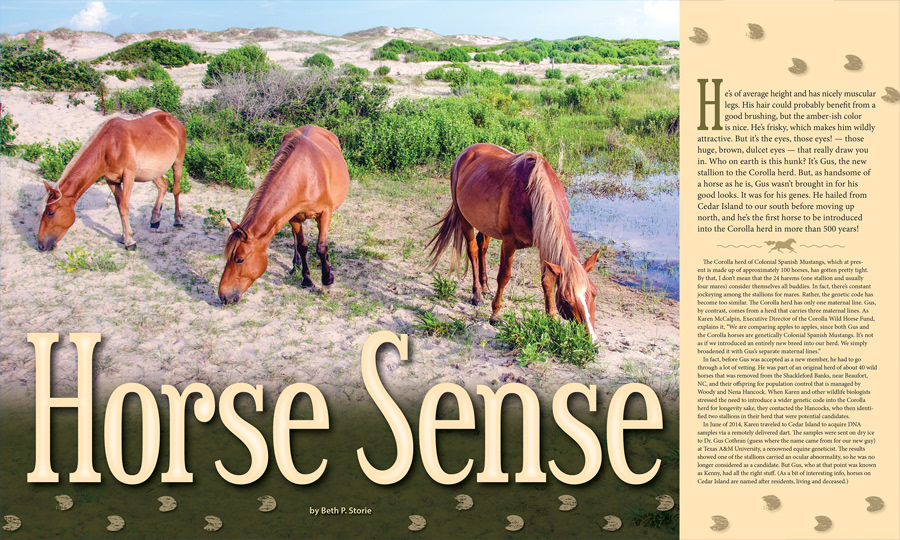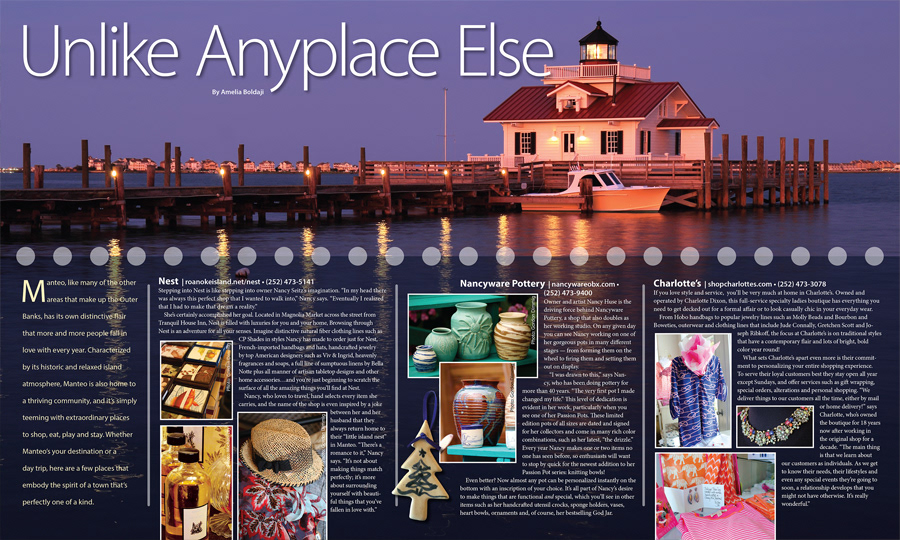 Sales and marketing materials for clients
and OuterBanksThisWeek.com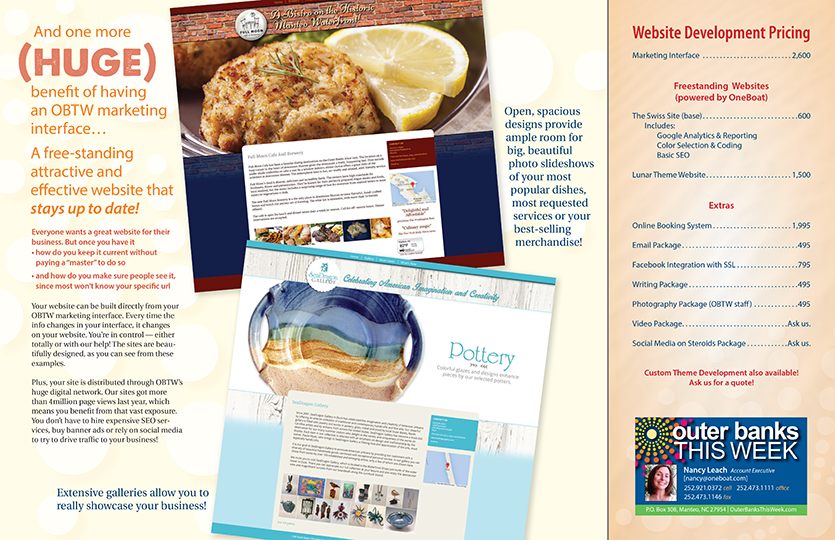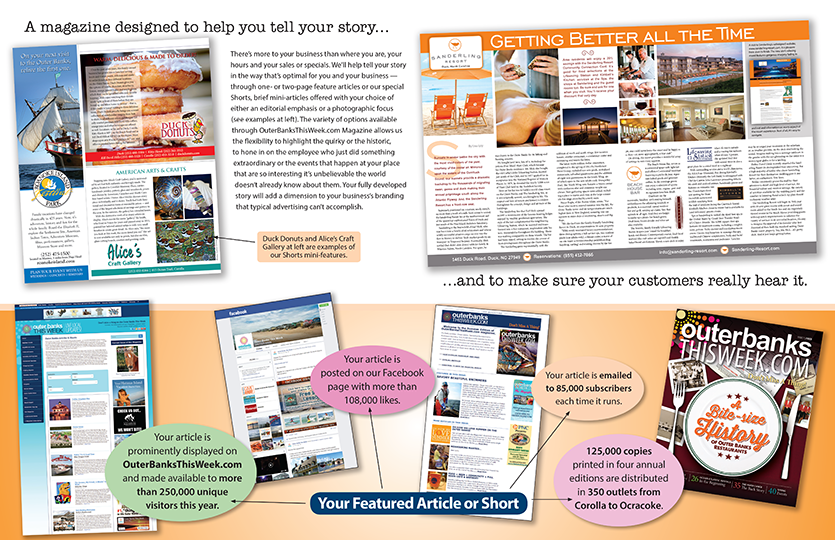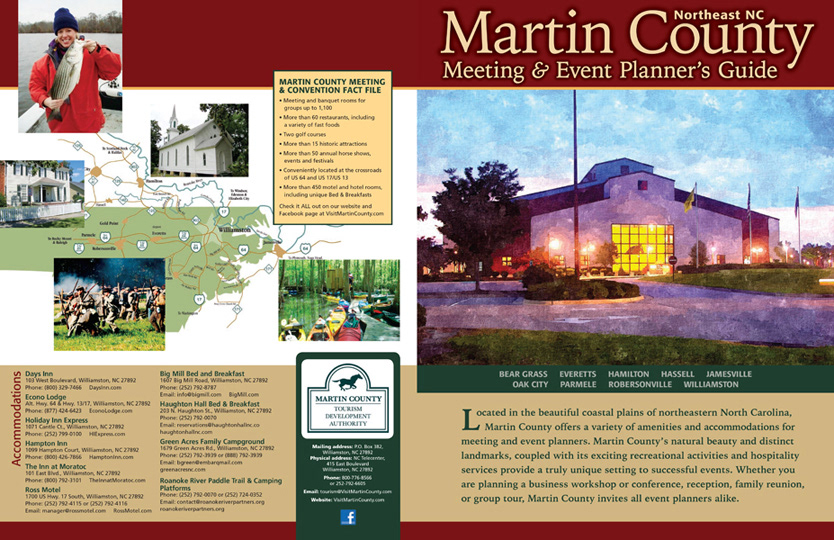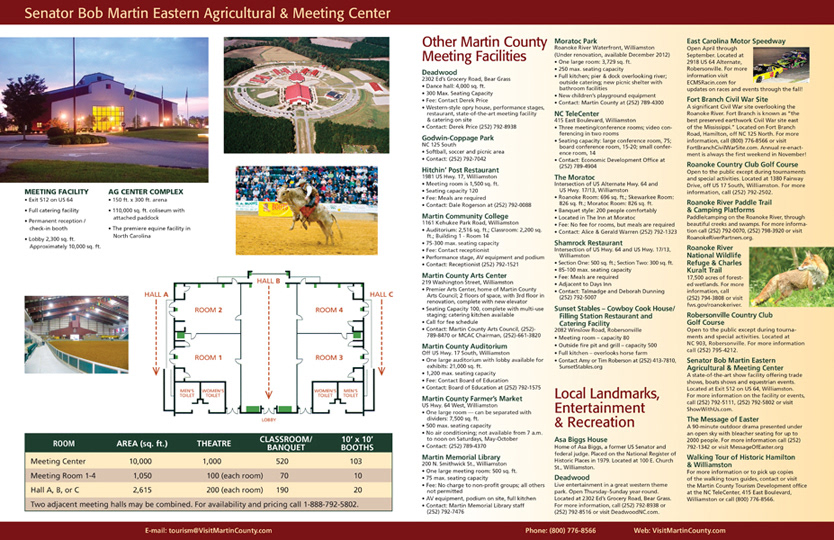 A lack of high quality, high resolution photographs presented a challenge throughout this project. The watercolor treatment of the cover image was initially pursued simply as a means of compensating for an inadequate photo. In the end, it added a dramatic aesthetic touch that would have been missing from a straightforward photograph.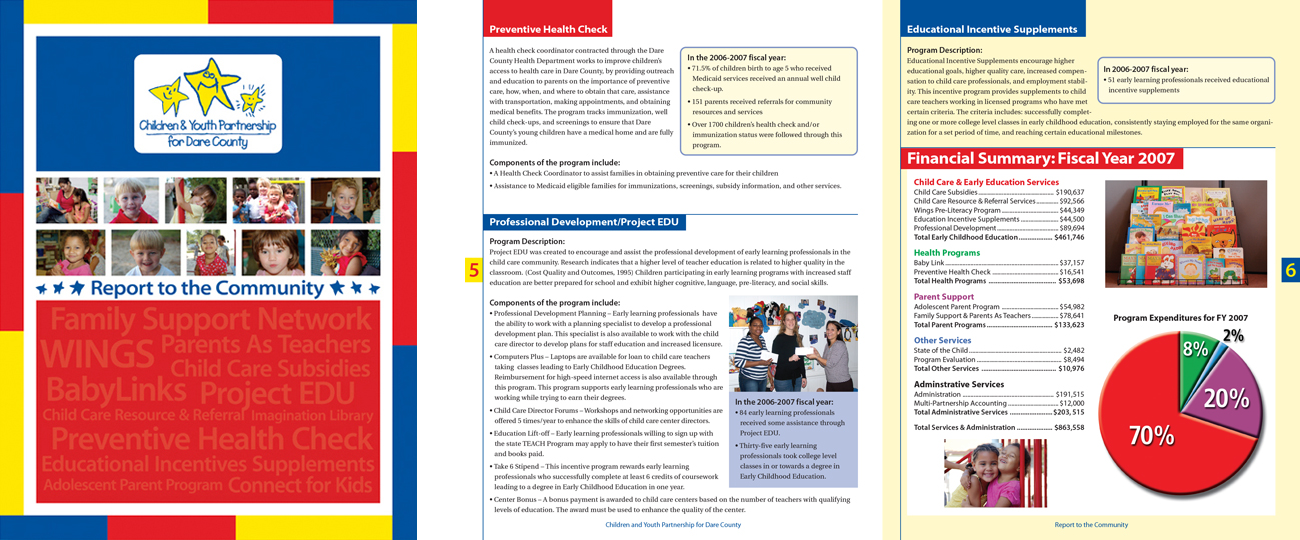 The ghosted red text on the Report to the Community cover subtly identifies the numerous programs by which Children & Youth Partnership benefits the families of Dare County before readers even turn the first page. The interior spread shows how the design strategy first seen on the cover transitions to interior content pages.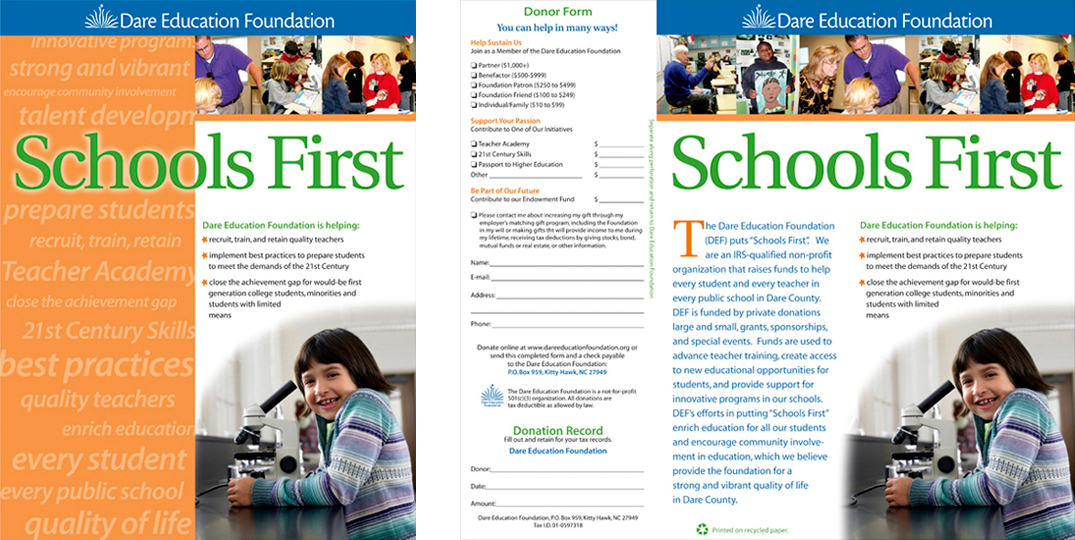 Informational flyer for Dare Education Foundation's Schools First campaign: The design challenge here was to make the orange cover flap (perforated at the left edge to accommodate a returnable response/donor form on the reverse side) match up perfectly with the headline and logotype at the top of the flyer.