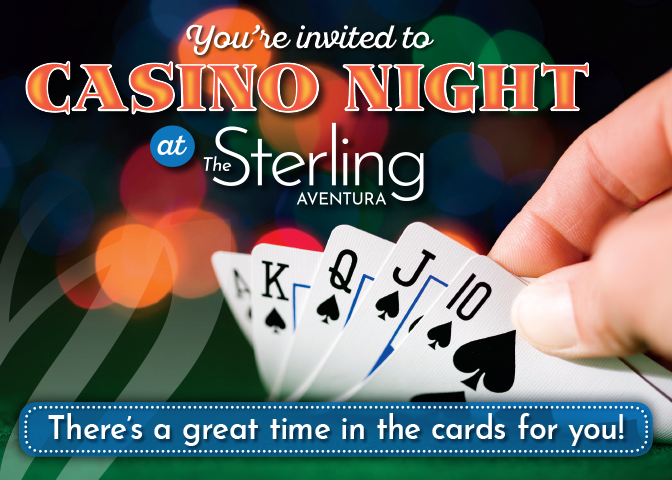 Invitation to Casino Night at The Sterling Aventura, a senior living community located in Aventura, Florida, produced for the marketing firm Solutions Advisors — Design and art direction: Michael Lay; Copywriting: Solutions Advisors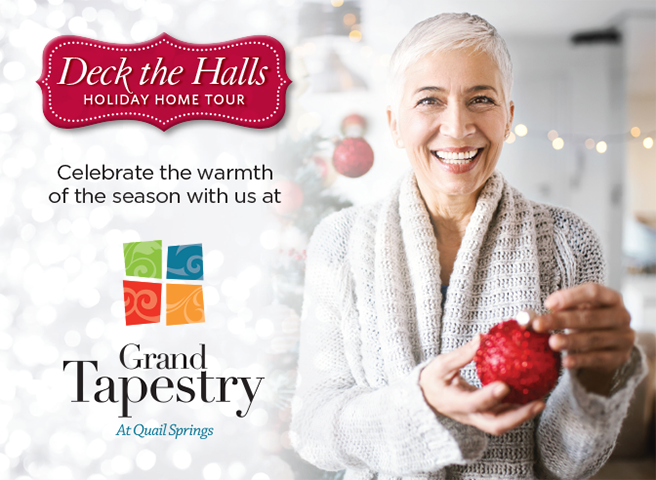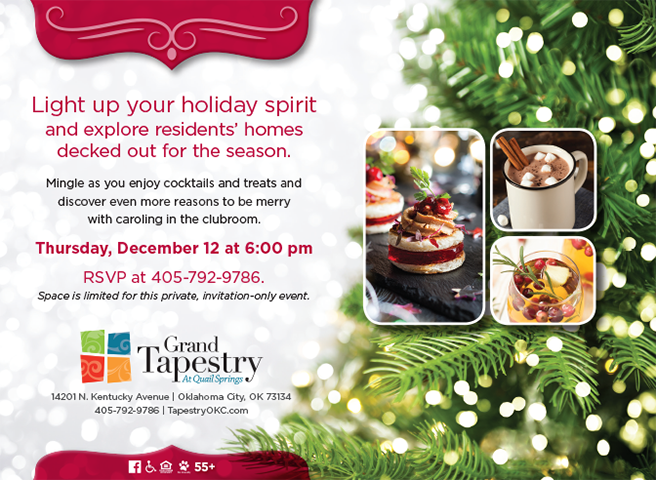 Invitation to Deck the Halls Holiday Home Tour at Grand Tapestry At Quail Springs, a senior living community located in Oklahoma City, Oklahoma, produced for the marketing firm Solutions Advisors — Design/art direction: Michael Lay; Copywriting: Solutions Advisors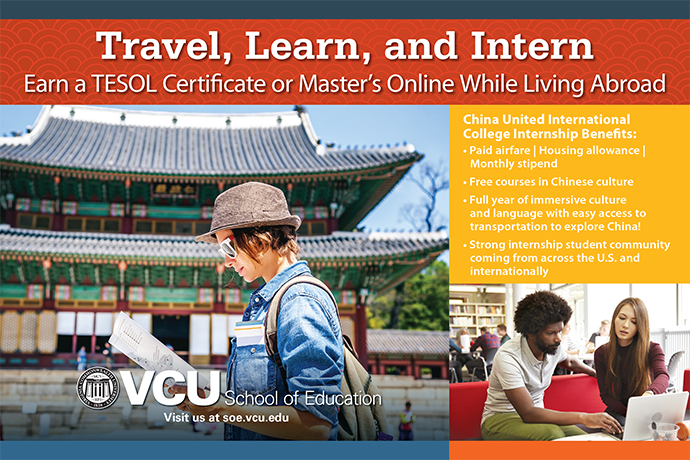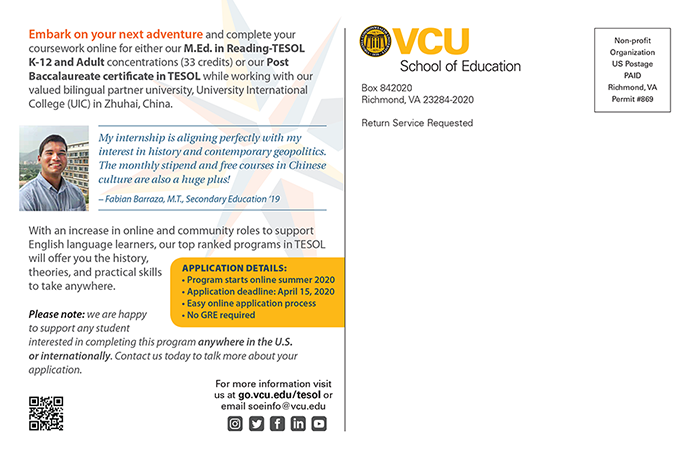 Direct mail postcard promotion for the TESOL program in China offered by  Virginia Commonwealth University School of Education (VCU SOE)in Richmond, Virginia — Design and art direction: Michael Lay; Copywriting: VCU SOE Communications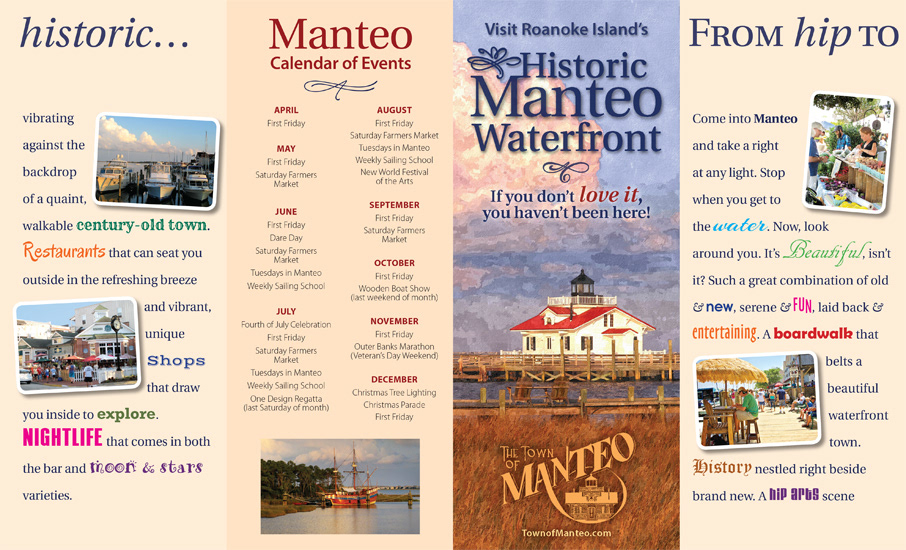 Exterior panels of brochure promoting the Town of Manteo on Roanoke Island — Photography: All photos by Michael Lay (except thatched umbrella and table image)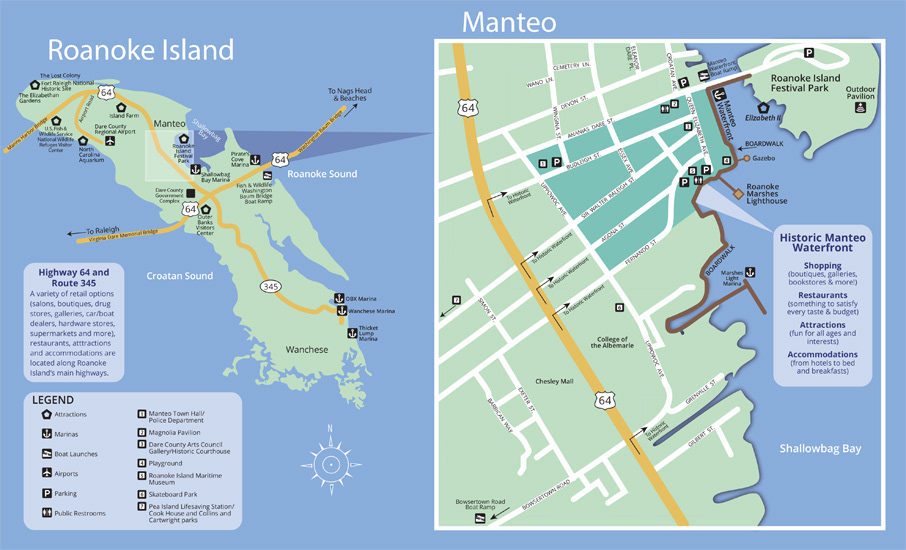 Interior of brochure promoting the Town of Manteo on Roanoke Island featuring an easy to follow map detailing the location of island and town attractions and the streets of the historic downtown waterfront area


Exterior and interior panels of the invitation for the Whalehead Club's Spring Social event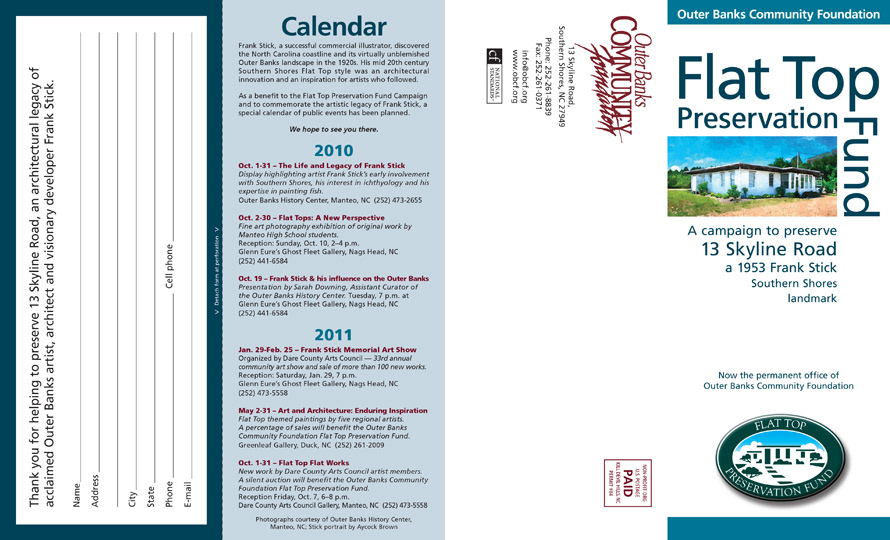 Four-panel brochure to promote the Flat Top Preservation Fund, an initiative to save the historically significant flat top bungalows built in Southern Shores, NC, during the mid-20th century. The clean lines, flat colors and simple type of the design reference the artful simplicity of Stick's flat top architectural designs.
A 3-panel marketing brochure for Cypress Cove, a planned community in Manteo, NC: All visual and editorial concepts, design, digital illustration and copywriting provided by Michael Lay Design Co.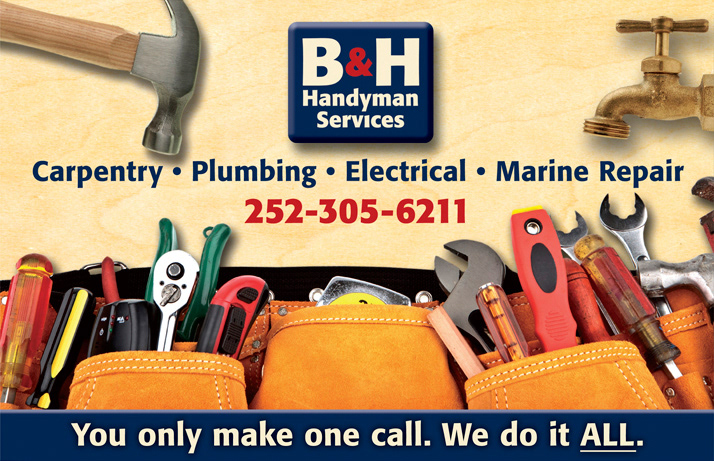 Postcard promoting a local handyman service operating out of Manteo, NC, located on Roanoke Island on the Outer Banks
Postcard invitation to a volunteer appreciation event for the many hardworking, dependable and absolutely essential volunteers who contribute their time and energy to help Outer Banks Hotline promote a safe and compassionate community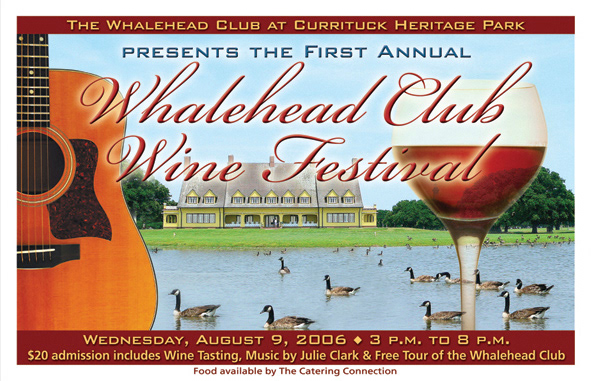 Postcard promoting the Whalehead Club's Wine Festival; the postcard design was also re-purposed as an 11x17 inch poster — No geese were harmed in the making of this postcard, although some were cloned.