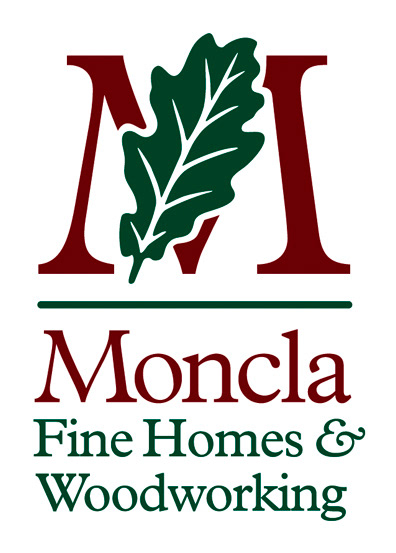 Logo for Moncla Fine Homes in Elizabeth City, NC, alluding to the client's classical training in fine woodworking combined with the latest in sustainable, environmentally-friendly building techniques and materials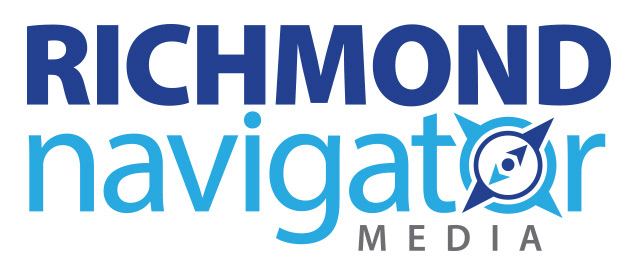 Regional publisher Advertising Concepts, Inc. was seeking to unify its disparate media (four magazines, a website and four broadsheet shopper publications) under a single banner.  The Richmond Navigator name was already being used for the website and was selected as the nameplate that all the other entities would be organized under. The new logo (this stacked version and a horizontal version) ties into the navigation concept while referencing the colors of the original Richmond Navigator web banner.
Logo designed for the Dan Schutt Band, a Richmond-area band playing a blend of blues, rhythm &  blues and classic rock. Often performing as a 3-piece band, bandleader Daniel Schutt's emotive and often fiery guitar-playing is prominent in the band's sound and was a natural basis for the logo design.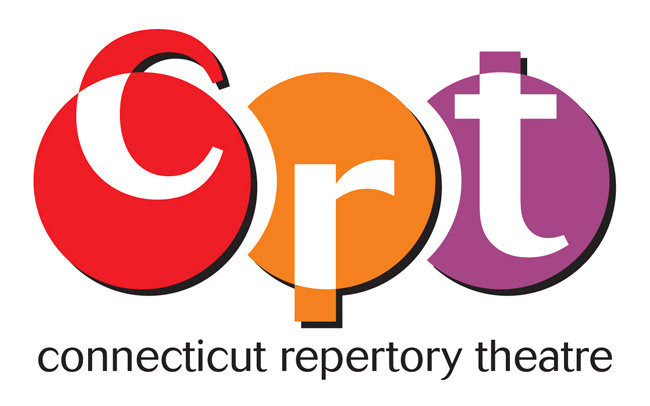 The lighting used in stage productions provided the inspiration behind this proposed logo design for Connecticut Repertory Theatre.

Logo designed for Cottages on Roanoke Island, a business providing a variety of cottage accommodations, as part of a website design project because the client had no pre-existing branding (Outer Banks This Week/OneBoat)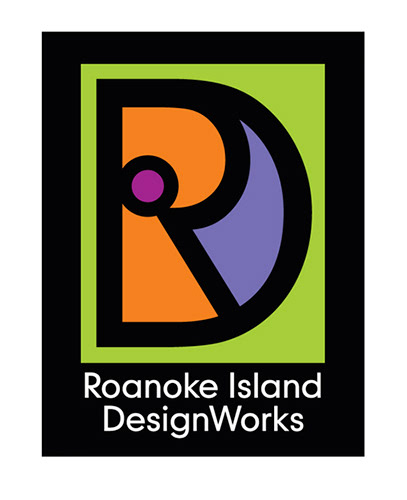 Logo for a proposed online art business based in Manteo, NC, a small town on Roanoke Island on North Carolina's Outer Banks.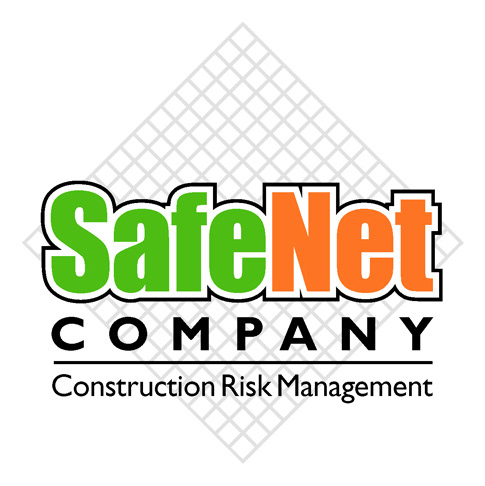 The gray diamond-shaped grid in this logo design for SafeNet, a construction risk management firm, represents both heavy industry, such as commercial construction, and the safety net implied by the company name. The Caution Orange and Caution Green colors have long been associated with the risk management field.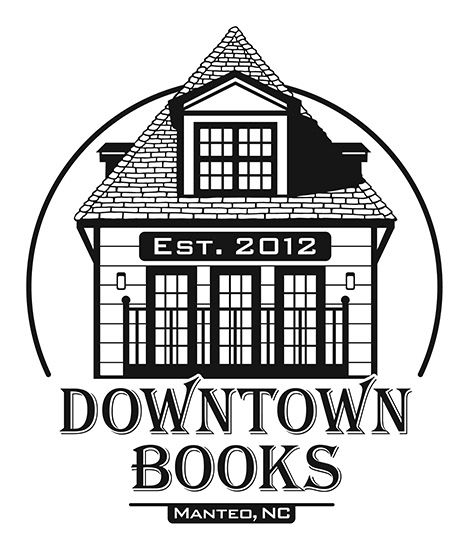 Logo for Downtown Books in Manteo referencing the bookshop's prominent "tower"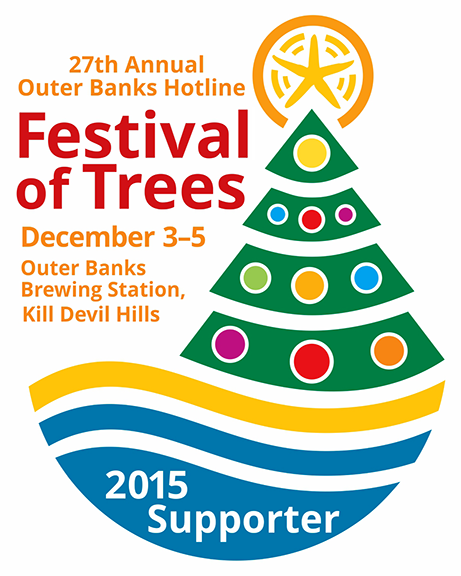 2015 logo designed for Outer Banks Hotline's annual Christmas fundraiser Festival of Trees; this design was a more refined look after several years of a more hand-drawn approach
.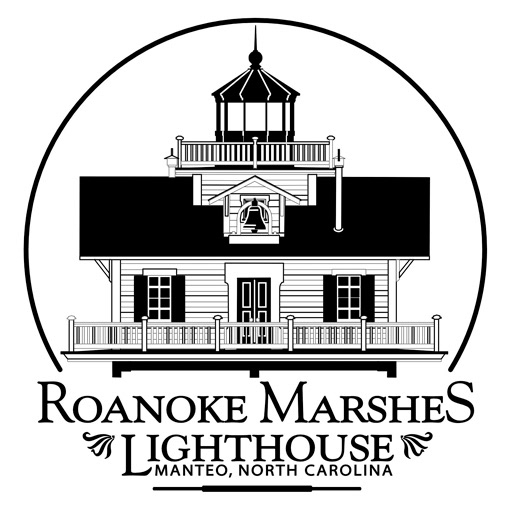 The original Roanoke Marshes Lighthouse was raised above the water on a steel girder framework. In this logo design the Roanoke Marshes Lighthouse type below the lighthouse rendering subtly references that original steel framework.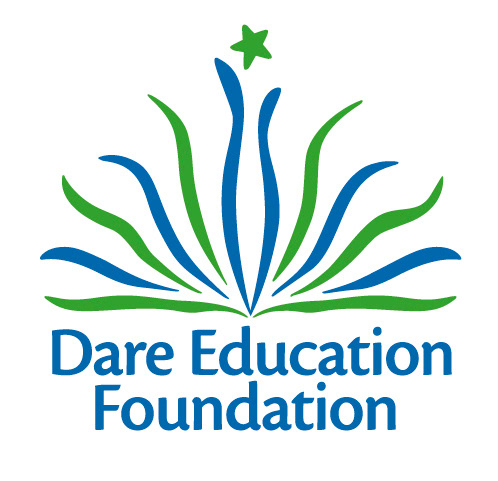 The goal behind this logo for the Dare Education Foundation in Dare County, NC, was to create a identity mark that symbolized uplift, positive movement, support, striving for excellence, etc., without succumbing to the visual cliches that typically plague education-oriented designs.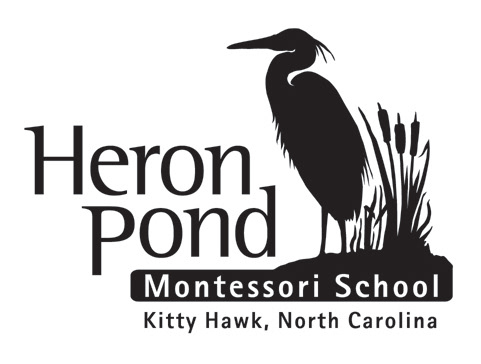 Logo for Heron Pond Montessori School for use on letterhead, book bags, t-shirts and other promotional items.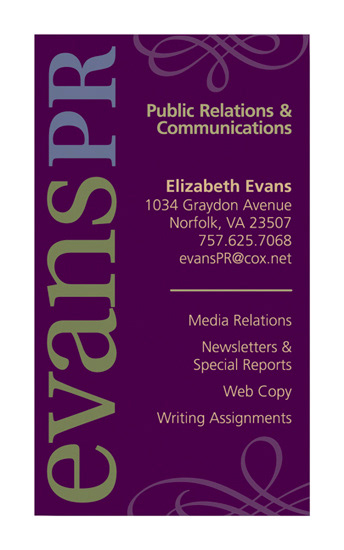 Business card for Elizabeth Evans, a public relations professional, reflecting the colorful, yet sophisticated elegance of the identity I designed for her firm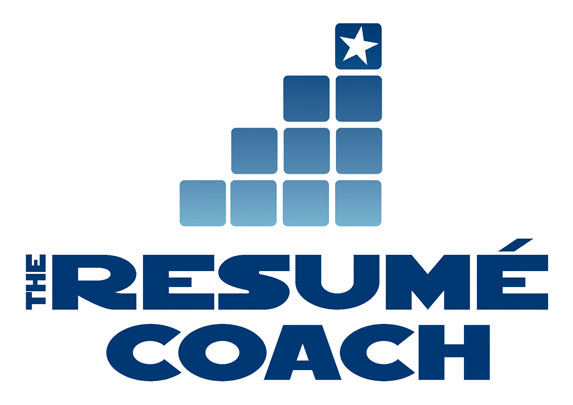 Resume Coach provides advice on resume and cover letter writing, interview coaching, salary negotiating skills, workforce re-entry consulting, and college entrance exam coaching. The concept behind the Resume Coach logo design was a visual interpretation of the "steps to success" philosophy with the last step containing a star representing the attainment of one's goal.
Logo for Seaside Vacations, a vacation rental company on North Carolina's Outer Banks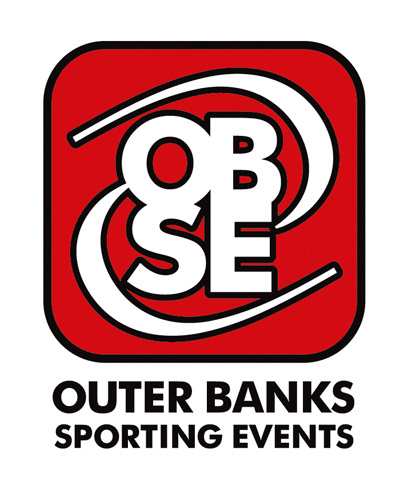 Outer Banks Sporting Events supports a wide range of athletic events, so its logo needed to depict boldness, movement and action while being flexible enough to be used in diverse promotional settings and strong enough to compete with numerous event specific logos and other graphics.
The challenge in creating this logo for Kitty Hawk Surfin' Sports, a division of Kitty Hawk Sports in Nags Head, NC, was to create a vibrant identity for the new surfing-oriented venture while retaining a kinship to the parent company's highly recognizable identity. The condensed "Kitty Hawk" typeface provides the visual connection to the parent company while a wave silhouetted against a big orange sun depicts the focus of the new business.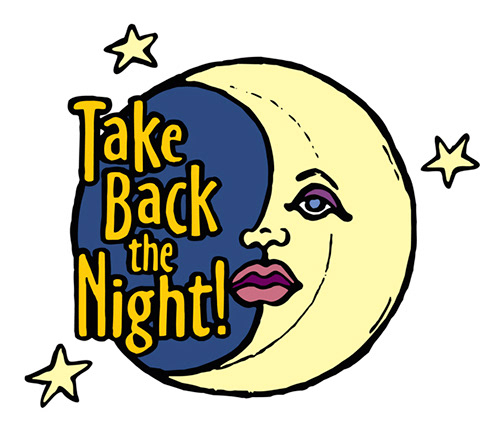 The Take Back The Night logo was a off-shoot of the event poster illustration process. During creation of the poster I realized that the sexual assault awareness-raising and prevention initiative would eventually need its own standalone mark and the artwork at the center of the poster design leapt out as an obvious solution to the problem.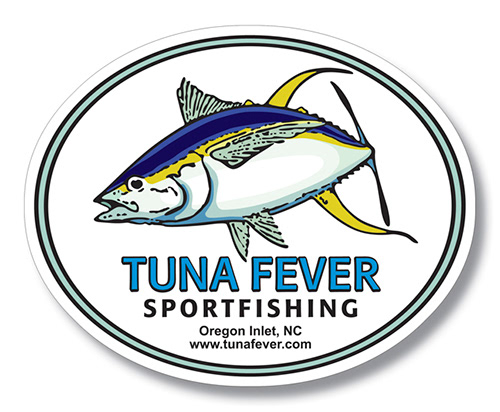 Logo & sticker design for Tuna Fever, a sportfishing charter boat operating on the Outer Banks of North Carolina.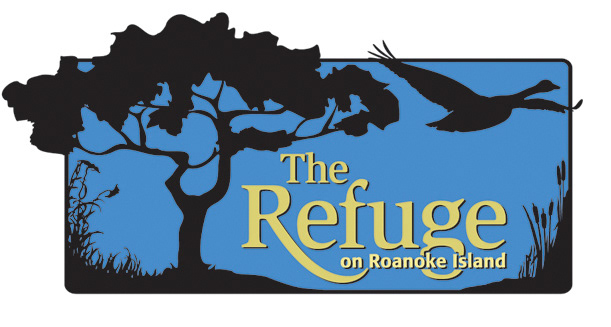 Logo and signage art for a long-term campground on Roanoke Island on North Carolina's Outer Banks.
Logo design for the Young Democrats of Dare County on North Carolina's Outer Banks.